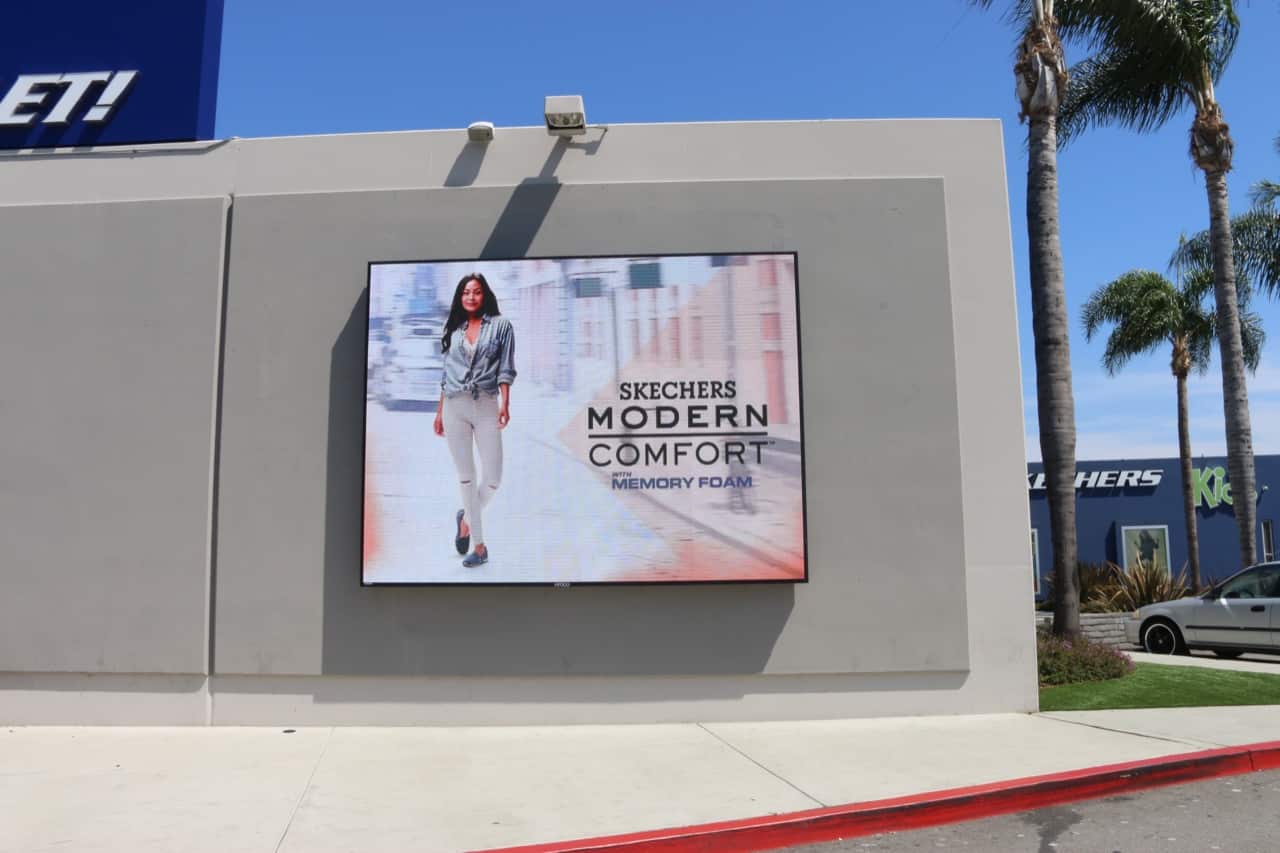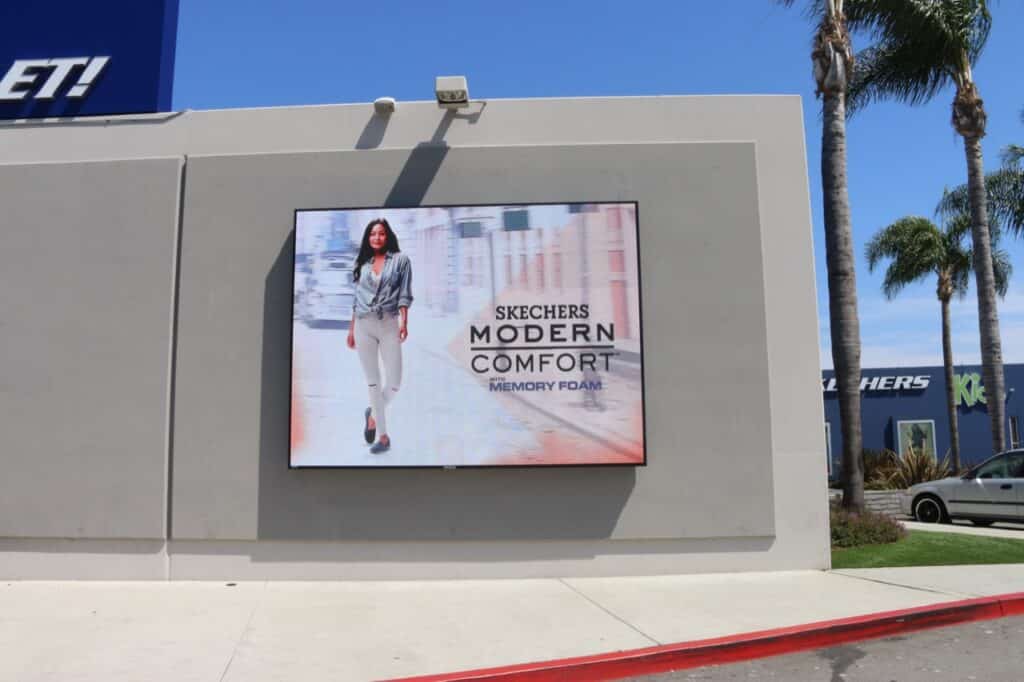 On-premise Digital Sign Advertising
Take advantage of your location with an outdoor LED display to advertise to passing motorists. Bolster sales with an indoor LED display to solicit indoor pedestrian traffic. On-premise LED signs are the most cost-effective form of advertising available today.
According to the Small Business Association:
*The Average Business gets up to 50% of its sales from signage
*85% of the Average business sales come from within 5 miles of its location
*A Highway business can attain up to 95% of its sales from Signage
*LED Displays typically increase sales from 15% up to 150%
Your On-premise LED Sign is to Your Calling Card to the Traveling Public
The primary mobile market near your cash register is in the best position to buy from you. The human eye is naturally drawn to color and movement, and that is precisely why LED signs are so effective. A static business sign gets lost in the crowd over time as motorists get quickly accustomed to seeing the same old static sign over and over again on their daily commute. This psychological principle called "habituation" causes us to ignore a stimulus over time as we become more accustomed to seeing it.
You can avoid the habituation effect by frequently changing the content on your LED sign. Just simply changing the background color behind your text messages can keep your audience engaged. Messages can be pre-scheduled up to 365 days in advance and your electronic message center will automatically start and stop the campaign on the dates you have entered. 
Indoor LED displays Encourage Your Customers to Act NOW!
Strategically placed LED displays inside your store to promote store specials and featured items will prompt your customers to act Now! Unlike placards and static banner signs, animated indoor LED signs attract instant attention. Spur of the moment messages can be displayed with no delay and pre-programmed messages can be stored up to 365 days in advance for future display at a later date. Electronic aisle directories can be quickly updated when merchandise is moved from one aisle to another to give your store a modern high tech look. Your aisle directories will never look outdated again. 
Increase Sales and PROFITS
Increase your sales by over 50% on daily advertised items and increase your profits with a one-time LED investment that generates a very fast Return on Investment. Take advantage of our leasing programs to pay for your sign as you use it and deduct the monthly payments as an advertising expense. Stop wasting your advertising dollars on ineffective yellow pages, direct mail, TV, and radio ads.
Create a Community Landmark
In addition to creating sales and profits for your business, your LED display can also be used to establish your business as a community landmark by posting community messages, such as high school sports information and local charitable events, to retain high readership of your display.
AD Systems offers a full line of indoor and outdoor LED sign products for any business or organization, regardless of size or street visibility. From single color monochrome signs to full color LED displays to high definition full color LED signs capable of displaying live video, AD SYSTEMS offers a solution that will work for your location, your goals, and your business.